6:30am
About Me.  Yesterday when I went to the bathroom (because of sudden EZ button laser beam pressure on my intestines) here where I live (exactly where, I cannot say), a light blue towel (the color of CIA Director Haspel's light blue jacket) was draped on the shower stall door, and also, a hospital gown.  When I walked out of the bathroom, a female, wearing a nurse's uniform, was in the hallway loudly jingling a set of keys.
No doubt "Black Lives Matter" is reacting to the following orchestrated news (who in the world leaves his hospital bed, and goes outside to go for a walk, pushing an IV machine??!) in exactly the manner in which the ultra-smart supremely-intelligent racists expect of them: hate the police.  (To make sure "Black Lives Matter" see and read the article, the headline does not read "Cops arrest patient," no, of course not!  The headline reads "Cops arrest black patient". [No, I am not in favor of or advocating for a "color-blind" society that does not keep statistical information about race.])
(As an aside, Who benefits most from taxpayer police departments?  Inner city communities.  Why?  Because there is more, much more, street crime in inner city communities.  Who, therefore, should be the biggest supporters of the police?  Inner city communities.  What are some of the ways in which inner city communities can show their respect for and support for the police?  (1) Stop listening to Mormon CIA music/video puppets including Dr. Dre and JayZ and Beyonce, etc, and stop watching Mormon CIA's BET.  cc all Mormon barristers!!)

TOP STORIES
Wimbledon and more: 5 news stories to follow today
USA TODAY
TOP STORIES
Cops arrest black patient on IV walking outside hospital
ABC News
MLB
ATL NYM
STL SD
OAK LAA
(Microsoft MSN News, July 1, 2019)

THE RESORT AT PEDREGAL
Cops arrest black patient on IV walking…
40 tons of plastic trash removed from Pacific
NBA community reacts to Durant choosing…
Gronk's weight loss seals it: He's retired
Will Smith thanks fans for his biggest film…
Flight seatmate's care of boy with autism…
Chopra wow: saree at Joe-:
ABC NEWS
Black patient hooked to IV arrested after going on walk outside
hospital
(Microsoft MSN News, July 1, 2019)

Microsoft MSN News, July 1, 2019)
[Mormon computer gremlins insist on continuing to illegally delete blank line between paragraphs, so, that's why I inserted their church's Hamilton musical poster, to separate the paragraphs.  cc all Mormon barristers!]
An African American man recovering from pneumonia says he was arrested after a white security guard and police officers racially profiled him when he went for a walk on his doctor's orders outside a northern Illinois hospital while attached to an IV machine and wearing a hospital gown.


Shaquille Dukes, 24, said that what at first appeared to be a misunderstanding escalated into an unnecessary confrontation with police and prompted his arrest and the arrests of two men with him.

(MORE: From 'BBQ Becky' to 'Golfcart Gail,' list of unnecessary 911 calls made on blacks continues to grow)

"As they began to take me to the car, I told them … I never left the hospital property. And that's when he [a police officer] turned and said, 'Well you're off hospital property now,'" Dukes told ABC News.


The incident unfolded just before 5 p.m. on June 9 outside Freeport Health Network Memorial Hospital in Freeport, Michigan, about 22 miles southeast of Grand Rapids, and was caught on cellphone video that went viral after Dukes posted it on his Facebook page.


Freeport Police officials released police body camera footage of the episode, which the city's police chief said shows his officers "handled it in the best way they could … given the situation that they had in front of them."

(MORE: Phoenix police chief calls viral-video arrest of suspected shoplifters 'extremely unsettling')

Police officers responded to the hospital after receiving a radio call that a hospital security guard requested assistance with a patient who left the hospital with an IV.
In a police report of the incident, the hospital security guard told officers that after he questioned Dukes about why he was leaving the hospital attached to an IV, Dukes and the two men with him "got in my face" and began cursing at him. The security guard told police he felt "extremely threatened," acccording [sic] to the report.


Dukes said that the only time he left the hospital property was when the security guard called him over to his vehicle parked in the street outside the hospital.


He said that after attempting to explain that his doctor was aware he had gone outside for a walk after spending several days at the hospital, the security guard responded, "Well I don't care what they told you. As far as I'm concerned, this is hospital equipment and you're attempting to steal it.


"In the cellphone video Dukes posted online, the security guard is heard telling police officers, "He's stealing hospital property, basically, by leaving. I don't care if he was coming back, that's stealing."

(MORE: Colorado police officer who pulled gun on black man picking up trash quits force)

Dukes and his two companions, Marqwandrick Morrison and Credale Miles, were arrested on charges of disorderly conduct."


Our investigation revealed that at no time did any doctor or nurse give that patient or any patient permission to leave the hospital while still hooked to an IV machine," Freeport police officials said in a statement to ABC News.


Dukes said he has filed a complaint with the city."It was determined that he was likely not trying to steal any of the property. But the charges were supported for disorderly conduct with their actions toward the security guard," Freeport Police Chief Todd Barkalow told ABC News.


FHN Memorial Hospital told ABC News that patient privacy laws prevented them from commenting on what they said was now a police matter.


(Microsoft MSN News, July 1, 2019, emphasis added)
cc Black Lives Matter
cc all Mormon barristers!!

AN [ANGLO ARYAN] AMERICAN REVOLUTION 
["holy" cross logo]
(URL, ?)


REVOLUTION BOOKS
African Festival, Ash Street at Hanson Place, May 2017About Me.  I am not a fan of Starbucks (Brave Mormon World's/1984's/Jennifer's Government's futuristic worldwide drug bar/cafe), but I've gone to Starbucks many many many times, for WiFi connection.  Always, I purchase a container of coffee, and sometimes also a scone.  I am African American, and I am very fond of African American men (in fact, I am very fond of all men); however in the following case, I side with Starbucks.  The two men should have made a purchase.  Common sense lets anyone know, Starbucks, especially in Philadelphia, is not racist.  As I see it, the Nelson/Robinson scenario was orchestrated (who knows, they might be two federal agents; if so, I have no complaint against them, my complaint is against the orchestrators), designed to widen the gap between blacks and whites, make naïve blacks feel like victims, and make naïve whites fed up with blacks and join the Ever Trumpers.  There's inner city tension between African Americans and the police.  There's inner city tension between African Americans and Latino Americans.  There's inner city tension between African Americans and Asian Americans.  There's inner city tension between African Americans and Caribbean Americans.  There's inner city tension between African Americans and Jewish Americans.  Am I mistaken about all the tension??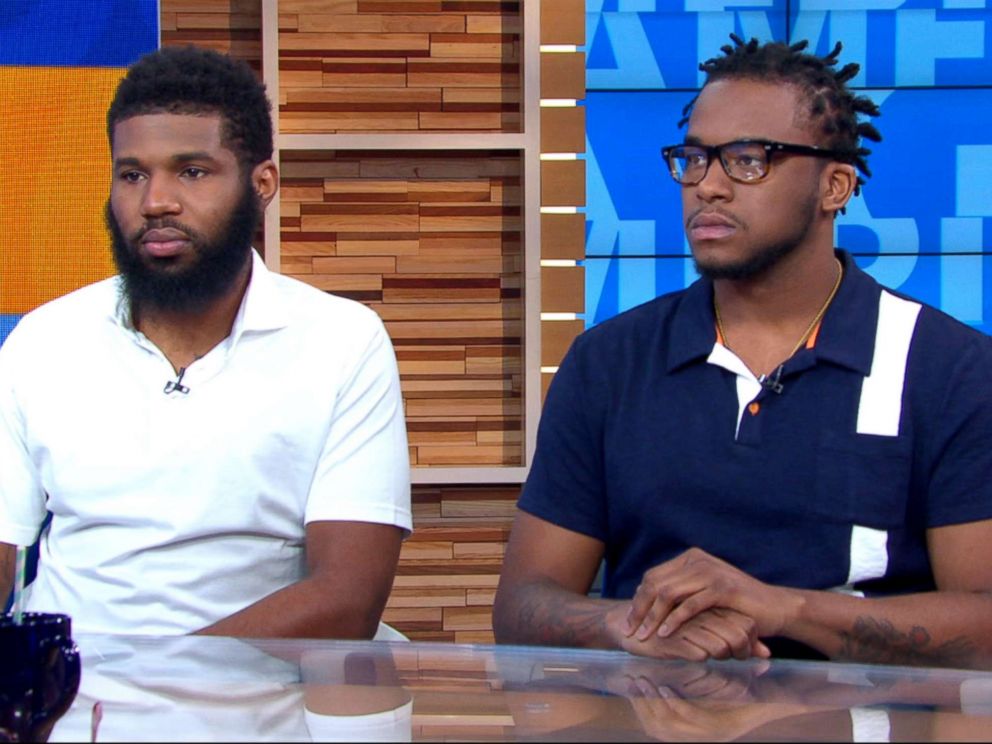 On April 12, Rashon Nelson and Donte Robinson were arrested at a Starbucks after a manager called 911 to say they were occupying a table without buying anything and refusing to leave. The men said they were waiting to meet with a business associate when police were called on them about three minutes after they sat down.
(ABC News Go, October 19, 2018)
ABOUT ME. I don't know why the media does not let the people know about the annual mayors' conference.  The conference is about matters that affect the people, most especially the urban people, so, why are the people not made aware of the conference??  It was held this past weekend, in Hawaii.  Caroline Kennedy was a guest speaker.   I am still fervently hoping and praying that the true God, Jehovah, will answer my fervent prayer, that, someway somehow He will intervene, by means of His son, Christ Jesus, and make a way for Caroline Kennedy to run.  And win.   That is my constant constant prayer.
I will go to the polls and vote in November 202 (that is, if I am still alive and not dead from the cancer in my body).  I hope and I pray fervently that I will cast a vote for Caroline Kennedy.  I am praying praying praying, please Jehovah God, please, arrange matters so that Caroline Kennedy is the Democratic candidate.
If the candidate is Pete Buttegieg, I'm voting for Trump.
If the candidate is Kamala Harris, I'm voting for Trump.
If the candidate is CIA Danette Elizabeth Warren, I'm voting for Trump.
If the candidate is AOC, I'm voting for Trump.
If the candidate is Bill de Blasio, I will be the first one on line at the polls, to vote for Trump!
Some news update about the number one enemy of the police: CIA Agent Warren Wilhelm aka Bill de Blasio:
Last week on the debate stage, my dad mentioned the time we had "the talk" about how to interact with police. The following story is familiar to many people of color, yet rarely heard in the political arena.
When I was in eighth grade, my family and I went to Atlanta to visit some of my mother's relatives. Toward the end of the trip, my white father and two of my black cousins sat me down for a serious talk. They told me I was getting older and they needed to make sure that I knew how to talk to the police. They ran through what they thought were the most important things:
►How to address police officers. Be extra polite and deliberate with your words. Don't try to be funny or casual.
►What to avoid — sudden movements, back talking, reaching for anything, even your wallet, without telling the officer what you're about to do.
►What the consequences of a small mistake could be — getting arrested or maybe even shot.
Even at 13, I knew what could happen to me
They kept stressing these possible consequences, worried that a 13-year-old wouldn't understand. I remember them awkwardly looking at each other, searching for the best way to convey the gravity of the situation, until I spoke up and said, "You don't need to keep telling me. I know what can happen." Even then, not long after the murder of Trayvon Martin but still years before the deaths of Eric Garner and so many others, I had heard the stories enough times.
When I was 18, I went to visit my sister in San Jose during my spring break. I knew a few people in San Francisco, so I decided to visit them after spending a few days with her. I got off the Caltrain about 11 p.m. and decided to walk.
No good news coming: Standards for police are low enough. Supreme Court must stand against police retaliation.
I eventually found myself walking through a neighborhood called the Tenderloin. All the storefront windows had bars on them, there was a man on one street yelling at passersby, trying to goad them into a fight, and homeless people were openly doing hard drugs on the sidewalk. But honestly, I wasn't that scared. I was from Brooklyn, and I truly believed that I knew how to carry myself well enough not to be messed with. And due to the sheer force of my confidence, nobody messed with me (it also probably doesn't hurt to be 6'3").
In fact, the only time I felt fear during that entire night was at the very end of the walk, as I stared hopelessly at the keypad outside my family friend's apartment building. My hosts had texted me the code so that I could let myself in, but there were no instructions, so I was just standing there with my suitcase and randomly pressing different buttons.
No fear on a night walk until the police came
I still wasn't worried about being bothered in this neighborhood, even at 1 a.m. It was very quiet, and I hadn't seen anybody on the streets. It was also obvious that this was an affluent neighborhood, with luxury cars in the driveways and spacious balconies for the apartments. I kept trying the code, getting increasingly hopeless about my chances of getting in without waking up my kind family friend.
I had been standing outside the apartment for about 10 minutes when a police cruiser slowly rolled down the empty block. I figured it must be heading somewhere else, but no, it pulled over right in front of me. For years, I had been aware of the fear I caused as a young black man — I had seen people cross the street to avoid me, I had been followed around stores — yet I could still hardly believe someone thought that I was trying to break into a home. But the truth was obvious: Somebody had called the police on me.
Why weren't whites arrested? Black female senator: My arrest shows the bias that still exists in justice system
I knew I had to get into the apartment. I turned back to the door and I suddenly realized that I hadn't been hitting the pound key. I frantically, and correctly, typed in the door code so fast that the cops didn't even have a chance to step out of the car to question me. My fear in that moment meant that I wasn't even going to give them the chance.
That fear I felt is not unique. That lecture I got from my father and cousins has been given to countless young black people. We're taught to fear the people meant to protect us, because the absolute worst-case scenario has happened too many times. This reality cannot continue.
We shouldn't need to feel that fear.
Dante de Blasio, 21, is a recent graduate of Yale University.
(Yahoo, July 1, 2019)

Ocasio-Cortez flames …. Let's Talk …
(Market Watch, July 1, 2019)
Bit n Spur Rodeo … Fireworks both nights!

UMC Karting NOW OPEN!
NEW YORK (AP) — New York City police say a 29-year-old officer died Friday in the department's third suspected suicide in less than two weeks.Police say he shot himself in the head around 3:45 p.m. on a Staten Island street near the 121st Precinct to which the officer was assigned. His identity had not been released as of late Friday.
Last week, two longtime officers died in suspected suicides within 24 hours of each other. Deputy Chief Steven Silks was found dead in a police vehicle in Queens on June 5. Detective Joseph Calabrese was found the next day at a Brooklyn beach.
Police say both died from self-inflicted gunshot wounds to the head.In the wake of the deaths, Commissioner James O'Neill sent a note reminding the more than 36,000 officers and 19,000 civilians in the NYPD that help is available if they're feeling depressed, hopeless or otherwise contemplating self-harm.
"This is about keeping our family healthy — and about saving lives," O'Neill wrote. "Your jobs require that you spend so much of your work day helping people in crisis. But, before you can take care of others, it's imperative that you first take care of yourselves."
After Friday's suspected suicide, O'Neill and Chief of Department Terence Monahan retweeted a message from the NYPD's Talk to Me program encouraging officers in crisis to text a special help line.
The New York City officers' suicides come amid a rising nationwide trend: More than 47,000 U.S. suicides were reported in 2017, or 14 per 100,000 — the highest rate in at least half a century.
Among police, at least 159 officers died by suicide in 2018, according to Blue H.E.L.P., a Massachusetts-based organization devoted to preventing police suicides.
__
Editor's note: The National Suicide Prevention Lifeline is 1-800-273-TALK (8255)
Copyright © The Associated Press. All rights reserved. This material may not be published, broadcast, rewritten or redistributed.


Riverdale 

Performance without comprise
(3rd suspected suicide in less than 2 weeks for NY police, Mormon Church of Satan's KSL, June 14, 2019; advertisements: July 1, 2019)

Broadway.com

Ocasio-Cortez flames … Let's Talk …
(Market Watch, July 1, 2019)


I took this picture while sitting in the waiting room, Presbyterian Methodist Hospital doctors' office, 6th Avenue between 5th Street and 6th Street, June 28, 2019.  I took a picture but I wasn't actually watching the surveillance camera monitor television show; I was looking at pictures in a magazine, a special double issue of People magazine featuring Nick & Priyanks OUR WEDDING ALBUM! and GEORGE H.W. BUSH 1924-2018.  I have no idea why Mormon computer gremlins are illegally preventing me from posting a picture of the front and back cover of said magazine.
cc all Mormon barristers
THIS IS AN IMPORTANT MESSAGE FROM ME:
NO MORMON MOMENT, MAGIC OF MACY*S, ALADDIN, HARRY POTTER … NO MAGIC/SORCERY/SATANISM CAN PREVENT THE IMPENDING STOCK MARKET CRASH, WORLDWIDE.
THIS IS ANOTHER AN IMPORTANT MESSAGE FROM ME:
No matter how many people think otherwise, Jehovah's Witnesses really is God's visible organization.The wrath of Jehovah God really is upon the Mormon Church of Satan, no matter how many people think otherwise.The stock market really is going to crash, worldwide, no matter how many people think otherwise.
No matter how many people think otherwise, Caroline Kennedy will be elected President in the year 2020;
Jim Turner of Texas will be elected Vice President;
Robert Kennedy Jr. will be nominated and confirmed U.S. Attorney General; and,
Robert Mueller will be nominated and confirmed Director of the FBI.
No power on earth has the power to prevent the above prophetic message that I write from becoming reality, not even these four people themselves.  I write under inspiration from and with authority from, God, the true God, Jehovah.
cc all Mormon barristers
THIS IS ANOTHER AN IMPORTANT MESSAGE FROM ME:
Mayor Warren Wilhelm aka Bill de Blasio is the clean-up man, if the Mormon Church of Satan/CIA succeed in their planned nuclear bomb attack on the Hudson River. His administration is already prepared to hold tribunals and immediately execute some of the "troublemakers" (30,000 bananas; nationwide: 30,000 guillotines, to be continued).

Berkshire Hathaway's Brooks Running

Get 30,000 Bonus Points
Wells Fargo
Partial List of Scapegoats, if the Mormon Church of Satan/CIA succeed in their nuclear bomb attack on the Hudson River:
Former President Barack "Hussein" Obama
Former Advisor to the President, Valerie "June" Jarrett
Former Homeland Security Director "Jeh" Johnson
Newark Mayor Ras Baraka
Minnesota Congressman FBI agent Keith "Ellison"
New York Congressman FBI agent Hakim Jeffries
Former leader of the CIA's Black Panthers: FBI agent "Malik Zulu Shabazz"
Former Public Relations Spokesman for the Mormon Church of Satan: FBI agent "Ahmad" Corbitt (recently returned from assignment in the Dominican Republic)


[greasy looking Latino American man and African American man made up to look like former President Barack Hussein Obama wearing Joseph Smith's white shirt] Vivid Seats


[Former presidential candidate Joseph Smith (1844), author of "U.S. Constitution hanging by a thread" prophecy:]
The purpose of this website is to expose the Mormon Church of Satan and all enemies of Jesus Christ the Way the Truth the Life, the Prince of Peace.
This website is also the beginning of a presidential campaign to elect Caroline Kennedy President of the United States. I prayed to Jehovah God to please, by means of His son Christ Jesus, please, arrange national events and world events in such a manner such that Caroline Kennedy is elected President of the United States.  I know Jehovah God hears my prayer and will answer my prayer because that particular prayer of mine is one of my deepest desires and Jehovah God has promised me that he will satisfy all of my deepest desires.  All of the information posted at this website is interconnected; directly connected to the Mormon Church of Satan's illegal sting operation surrounding Jehovah's Witnesses worldwide, and me. The illegal sting operation that encompasses every human being on earth, and has resulted in the LEGAL CASE, unlike any other, ever. The LEGAL CASE, headed to The Hague, Netherlands. cc all Mormon attorneys
As the Storm Approaches,
Maintain Your Focus on Jesus!
(Matthew 14:22-34; Hebrews 12:2)
Concluding talk, Jehovah's Witnesses Convention 2015, worldwide